Sired by the great Camluck, Illusionist was born and bred in Ontario. During her five-year racing career, Illusionist, known affectionately as "Lusi," had 140 racing starts and earned over $1 million. Retired in 2009, Lusi began her second career as a broodmare. By 2013, she had already given birth to and raised two fillies: older daughter Lido Magic, and younger daughter Mach Magic.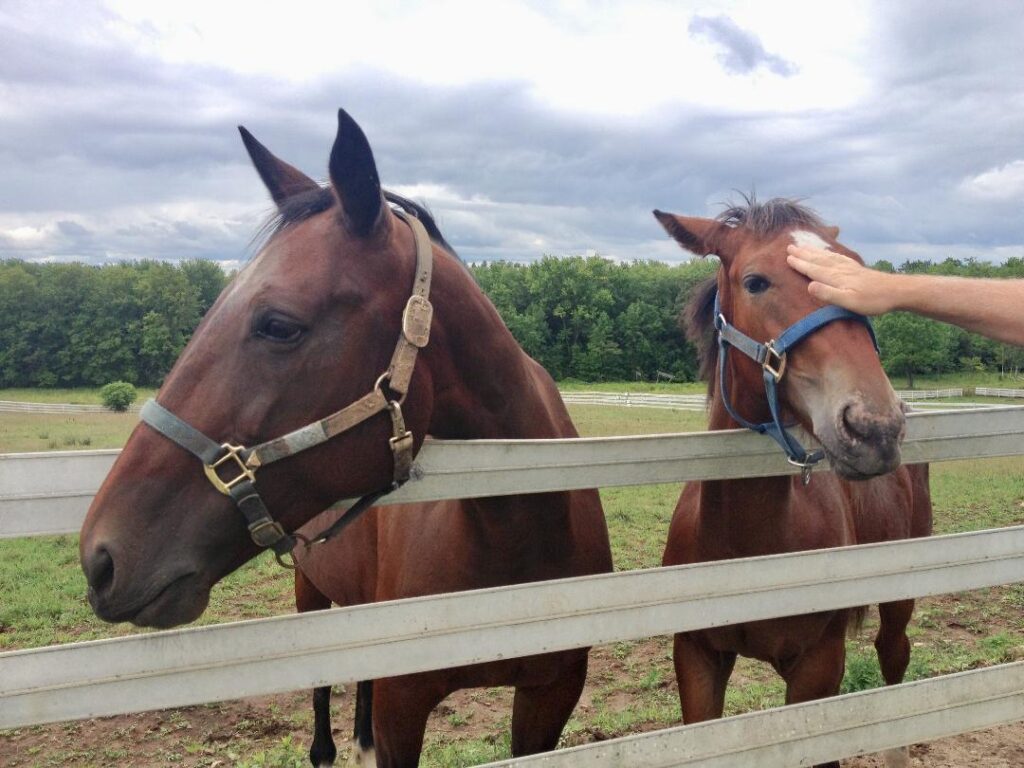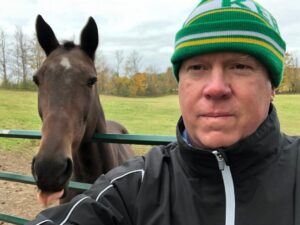 In January 2014, Lusi gave birth to a son. Magical Albert was born on an operating table at the Ontario Veterinary College. The emergency C-section with Albert would be Lusi's final pregnancy. In 2015, Lusi, along with the others in our herd, moved from Millgrove to a new Hillsborough Stables in Moffat, Ontario.
Since then she has taken her rightful place as matriarch of the barn. In 2018, Lusi adopted an orphan foal. For six months, she showed the baby nothing but pure motherly kindness.
As of the fall of 2022, Illusionist still resides at Hillsborough Stable. At the age of twenty-one, her dappled bay coat shines in the overhead barn lights and her eyes sparkle. Illusionist snakes and shakes her head in my direction no matter how many peanut butter bar bribes I feed her, while she always lets Dave kiss her velvet muzzle. She still likes Dave best.