In 2012, Illusionist delivered a wobbly-legged filly named Mach Magic. Magic was her stable name and Mach Three was her sire. Early on, we knew Magic had her mom's racing instinct and desire.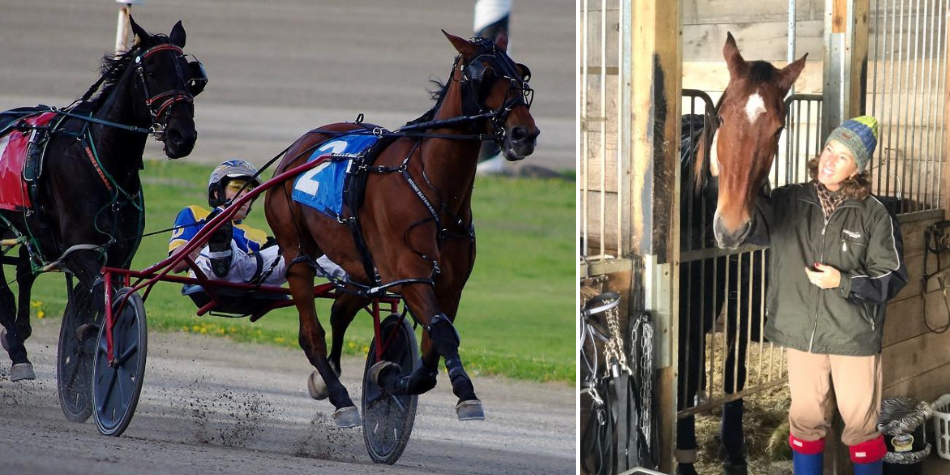 In her three-year-old season, she got acquainted with the track and competition. Mach Magic came into her own near the tail end of 2015. Lusi's style had rolled out like a stretch limousine, sleek, classy, and solid. But big-girl Magic, at more than 16 hands, was more like a transport truck. The longer the stretch-drive at the finish, the more lengths Mach Magic won by. Shades of Lusi when Magic won—she dominated.
Sired by the infamous Mach Three, Mach Magic, was the first of Illusionist's progreny to make it to the big oval. Illusionist's second foal, Mach Magic's racing career spanned five years, from 2015 to 2019, when she retired. Mach Magic earned $154,503 in 125 racing starts. In the summer of 2019, she went home to Hillsborough Stable, where she began her second career as a broodmare. As of September 2022, Mach Magic has given birth to three foals, all sired by Betterthancheddar. Her first foal, Halo Magic was unraced. Her second foal, Magical Aoine, goes off to the trainer in late fall of 2022. Her third foal, Oceanside Magic, currently enjoys time in the paddock and stalls with other young females her age. Mach Magic glows in her latest pregnancy with a new sire, Artspeak. Stay tuned.