In 2012, Illusionist delivered a wobbly-legged filly named Mach Magic. Magic was her stable name and Mach Three was her sire. Early on, we knew Magic had her mom's racing instinct and desire.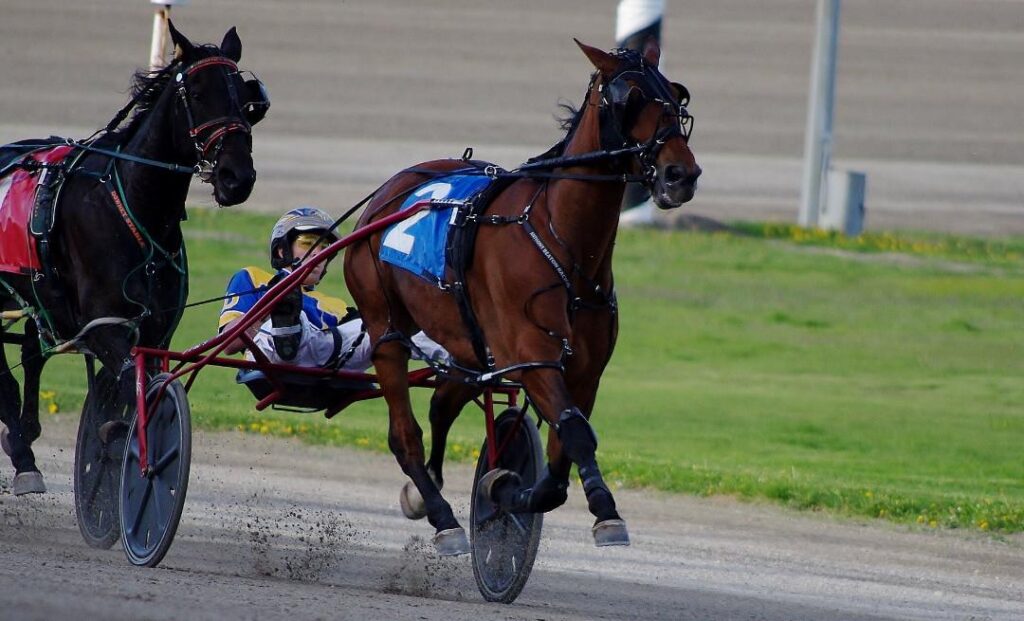 In her three-year-old season, she got acquainted with the track and competition. Mach Magic came into her own near the tail end of 2015. Lusi's style had rolled out like a stretch limousine, sleek, classy, and solid. But big-girl Magic, at more than 16 hands, was more like a transport truck. The longer the stretch-drive at the finish, the more lengths Mach Magic won by. Shades of Lusi when Magic won—she dominated.
Mach Magic was the first of Lusi's progeny to earn six figures racing. In 2019, she retired and returned home to Hillsborough Stables. Mach Magic's broodmare career took off in 2020 when she delivered a beautiful filly. Sired by Betterthancheddar and born during the early days of the COVID-19 pandemic, we named the foal Halo Magic. Like her mother Lusi, Mach Magic took to motherhood with infinite grace and kindness. Magic's second foal, by the same sire, is due sometime in 2021.