Just like Lusi, Lido Magic surprised us with a colt after successive fillies. On February 27, 2019, Arthur was born. This time we'd chosen Artspeak for the sire, so we named the foal Magical Arthur. He's been described by some as strong, rambunctious, and a leader. We're excited about his future.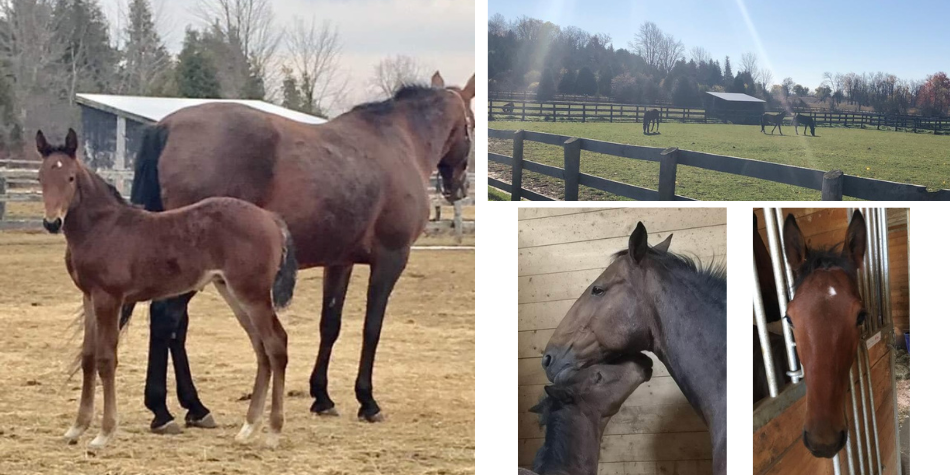 Lido Magic's third foal, Magical Arthur turned out to be a horse of a lifetime. Magical Arthur won three of eight competitions in his two-year-old season and was second or better in six of those outings while earning more than $216,000 along the way. Magical Arthur notched victories at the OSS Gold Level and in the Nassagaweya prior to only getting beat by a neck in the OSS Super Final after starting from the farthest outside in post-10.
The gelded son of Artspeak, Magical Arthur returned to racing in 2022. In his three-year-old season, Magical Arthur won the Somebeachsomewhere with driver Trevor Henry aboard. The $80,000 Somebeachsomewhere division win raised Magical Arthur's earnings to $271,453.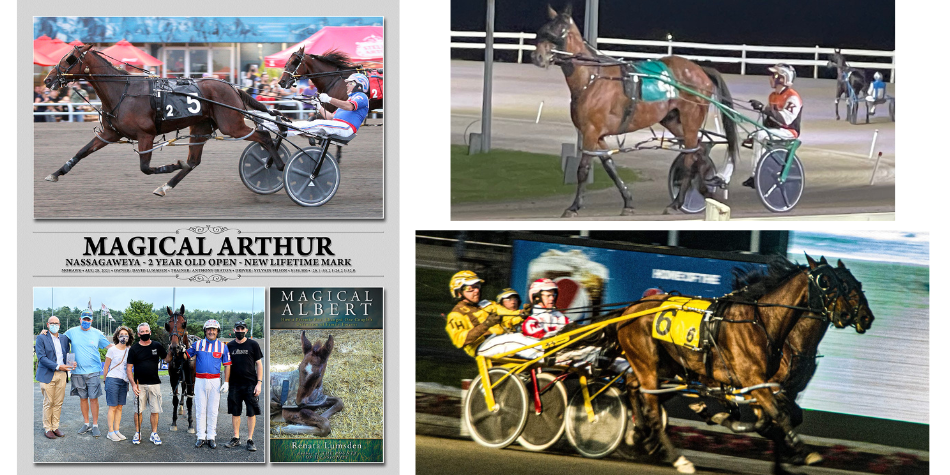 Illusionist's first foal, Lido Magic was sired by the great Somebeachsomewhere. Ironic that Magical Arthur, the son of Lido Magic, would notch a victory in the race named after his own grandfather. Only time will tell what else Magical Arthur has in store for us.